Historical Perspectives On Contemporary Issues
Melanie Kiechle — Smell Detectives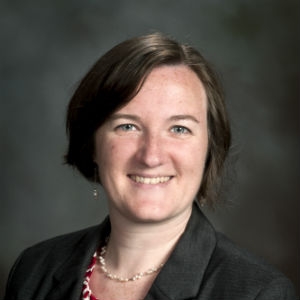 Closed-captioning available on Youtube. 
Melanie Kiechle, Assistant Professor of History at Virginia Tech, joined the Consortium to discuss her new book on the history of health and sensory perception in urban environments. To bring diverse perspectives to the issues that Smell Detectives raises, the Consortium invited several people with related expertise to ask Melanie some questions about her work. Listen to the podcast here, learn more by clicking on the link to further resources, and add your own questions or ideas through the discussion forum. 
Smell Detectives: An Olfactory History of Nineteenth-Century Urban America (University of Washington Press, 2017)
Podcast music: "Clarinet Squawk" by the Louisiana Five (1920), courtesy University of California, Santa Barbara Library
To cite this podcast, please use footnote:
Melanie Kiechle, interview, Perspectives, Consortium for History of Science, Technology and Medicine, February 6, 2019, https://www.chstm.org/video/62. 
---
Post Your Comments and Questions
Insights from the Collections
The Consortium's collections provide many opportunities to learn more about the history of urban health and the senses.
 
Our cross-institutional search tool allows researchers to investigate materials across multiple institutions from a single interface. With more than 4.4 million catalog records of rare books and manuscripts, the Consortium's search hub offers scholars and the public the ability to identify and locate relevant materials.
 
Search the Consortium search hub.
 
Some archival materials related to this topic include:
Robert Hare papers, American Philosophical Society
O.H. Robertson papers, American Philosophical Society
Warshaw Collection of Business Americana, Smithsonian Institution
Chautauqua School of Nursing Records, University of Pennsylvania
Charles-Edward Amory Winslow papers, Yale University
Papers of Leslie Silverman, Harvard University Countway Library of Medicine
Ernst Dichter Papers, Series 1, Hagley Museum & Library
Avon Products, Inc. records, 1880-2012, Hagley Museum & Library
 
See also recent work from our fellows:
Catherine Bonier, Benjamin H. Latrobe's Philadelphia Waterworks: Republican Emblem and Democratic Instrument of Healthy Equilibrium
Paul Braff, Enthroning Health: The National Negro Health Movement and the Fight to Control Public Health Policy in the African American Community, 1915-1950
Betsy Frederick-Rothwell, Inside Out: Office Buildings and the Hybrid Nature of Space, 1870-1930