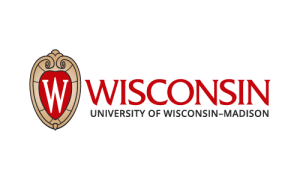 The Department of History is home to the University of Wisconsin's Graduate Program in History of Science, Medicine, and Technology, one of the oldest such programs in the country. Eleven faculty are formally affiliated with the program, complemented by several other History Department members and affiliates, as well as UW partners, including the Department of Medical History and Bioethics in the School of Medicine and Public Health, the Historical Collections of Ebling Health Sciences Library, University of Wisconsin-Madison Memorial Library Special Collections, and the American Institute of the History of Pharmacy.
The University of Wisconsin-Madison Department of Special Collections was founded upon the Thordarson Collection of rare science and illustrated natural history books. Other highlights include the Duveen and Cole collections of alchemy and chemistry, the Schadewald Collection on Pseudo-Science, the Science and Religion Collection, and the Albert Collection on optics and ophthalmology. Within the School of Medicine and Public Health, Ebling Library maintains one of the preeminent collections of rare and older health sciences books in the country. Ranging in date from the late fifteenth century to the early twentieth century, the collection encompasses the development of Western medicine and related disciplines as it is recorded in books, journals, and pamphlets.
Finally, the American Institute for the History of Pharmacy, supported within the School of Pharmacy, has its own collections, archives, and staff. Its materials include the Kremers Reference Files, containing biographical material and other historical records, including artifacts and ephemera. In addition, the AIHP houses the Metta Lou Henderson Women in Pharmacy Collection; the Drug Topics Photograph Collection, with over 17,000 photos documenting the pharmacy profession between 1945 and 1970; and the Pharmaceutical Trade Catalog Collection, with over 450 trade catalogs published between 1829 and the 2000s.