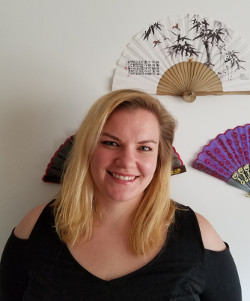 Ph.D. Candidate, 
Department of History of Science, Technology, and Medicine, University of Minnesota
2017

to

2018
Research Fellow
Empire of Ice: Arctic Natural History and British Visions of Nature, 1650-1800
My dissertation traces the emergence of a vision of Arctic nature—paradoxically lifeless—in British natural historical discourse during the 1700s. I contend that this vision dominated because it rationalized British imperial strategies in the Far North by obscuring the realities of resource scarcity and geopolitical tensions with indigenous peoples and New France. To make my argument, I examine the influence of British medical philosophies and the Hudson's Bay Company fur trade on articulations of Arctic nature, which Welsh naturalist Thomas Pennant used to position the Arctic as a biogeographical part of the British Empire. Utilizing environmental history and Atlantic World studies, I propose a new interpretation of Arctic history; it was made legible by and to science during the Enlightenment, a century earlier than supposed. This project demonstrates the importance of history in shaping cultural attitudes that have enabled environmental decision-making amidst present concerns about the Arctic's future.
Read more about Emelin's work here.